A magnificent 5-star beach hotel.
Minimalistic luxury and privileged location
on the beach of Saint George in Naxos Town.
The emerald Cycladic waters are sparkling under the sun. The sea view is simply scintillating. The beautiful sandy beach is inviting. This is the image you will experience once you reach the Nissaki Beach Hotel; a magnificent boutique hotel in the beautiful Naxos Island. Just a stone's throw from the main town, yet far from the bustling crowds that visit Naxos, Greece during the hot summer months, Nissaki Beach Hotel is a perfect blend of modern amenities, warm hospitality, affordable luxury and impeccable service. This is the philosophy behind the impressive 5 star hotel, which is located in Saint George beach in Naxos Island.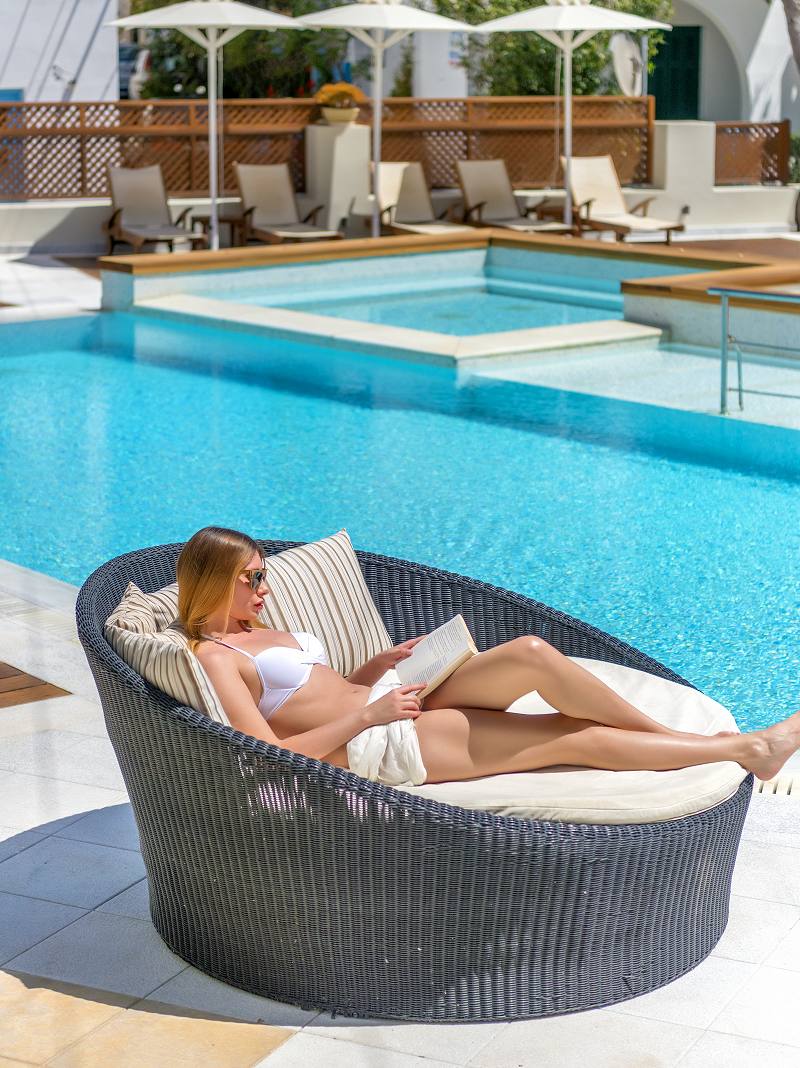 The most
privileged location
in town
Nissaki Beach
Bar & Restaurant
Amongst the best in Naxos Town
Beach front restaurant
& relaxing bar

Blissful beach hotel with incredible food
"Overall: Perfect location, great food, lovely people. A wonderful spot for a relaxed and quiet getaway on a less-touristy island. The staff takes well-deserved pride in making everything great. Location: Right on a pretty and peaceful beach! Easy walking to anything in Naxos Town..."
Tripadvisor
Gorgeous boutique hotel
"A wonderful boutique hotel in a great spot at Saint George Beach with wonderful staff who were very friendly and helpful. The seaside dining area was so peaceful and the breakfast is amazing!! A wide variety of delicious choices that changed daily. Only 10 minute walk into town..."
Tripadvisor
A Beautiful Gem of a hotel in Naxos!
"Thank you to the staff member who checked us in at our arrival, and then helped us get a cab at our departure, she was amazing....and thanks to the server at the restaurant who served breakfast everyday with her warm smile, and thanks to the server who works at the restaurant/bar outside. She was a brilliant young lady..."
Tripadvisor